WST Stand- alone Power Plant
High temperature and pressure dry or wet saturated steam or other gases directly accesses the screw expander and pushes it to work, which guarantees the maximum electricity output under certain steam pressure and conditions. The steam from the expander outlet can be utilized for the after coming process or for recycling according to customers'requirements.
WST Stand- alone Power Plant Features
● Oil- free system, no need for oil- separator;
● Small in size, low in noise;
● Wide application ranges;
● Available for variable working conditions;
● Using SRM newest profile, with high mechanical
efficiency;
● Excellent sealing, low disturbance of operation;
● Safe and reliable grid connection;
● Compact design, less land occupation,
less engineering implementation work;
● Low maintenance cost, easy and simple
operation;
● Stable performance, with high heat conversion
efficiency;
● Remote control, unattended operation.
WST Stand- alone Power Plant Working Principles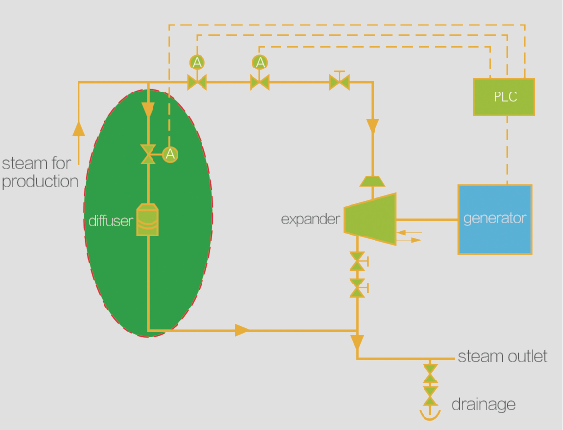 WST Stand- alone Power Plant Main Components